HR Training in Chandigarh
"Start your career in HR Management: Get Human Resource Professional certification with Excellence Technology, a pioneer in Training and Development solutions"
HR training in chandigarh. Human Resource Management is a very crucial function in both private as well as public sector organizations. HR Training in Chandigarh by Excellence Technology aims to establish and maintain positive difference in your professional career.
Human resource management is an umbrella term used to describe the management and development of employees in an organization. HR Management involves overseeing all things related to managing an organization's human capital.Excellence Technology is the best institute for MBA BBA training in chandigarh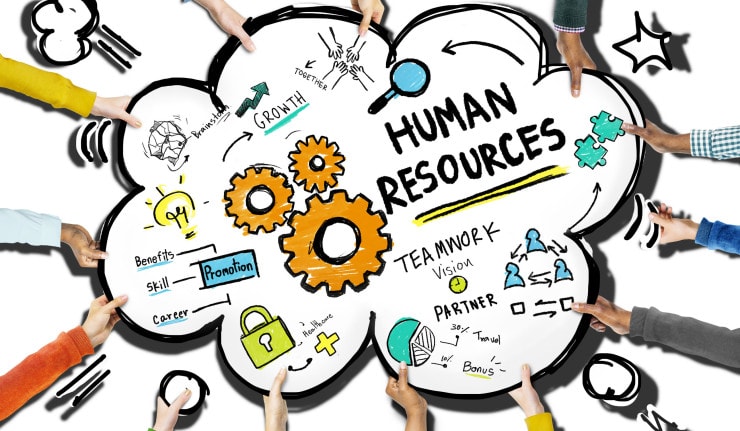 Team Behind the HR Management Program and Course Development:
We have a team with 10 + years of experience in Human Resource Management and Training. Along with that we keep ourselves updated with ongoing HR trends by keeping in touch with the senior HR professionals working with leading corporate /MNCs worldwide. Human Resource Management syllabus is organized so as to take you at par with the corporate world needs and expectations.
Our Human Resource Management syllabus is developed such that one can easily understand through video lessons, transcripts, and quizzes. We offer a very comprehensive and engaging study material that makes it very easy and interesting to follow.
Our training methodology effectively spans across people, cultures and businesses.
HR Training in Chandigarh Involves :
HR Training in Chandigarh is designed such that it links learning to corporate strategy and brings about a positive measurable change to both the individual and organization. HR Training in Chandigarh at Excellence Technology offers real time exposure through our industry experience. Course material is exceptional that includes handouts, forms, formats, case studies and much more.
Major Areas of Human Resource Management :
Recruiting and staffing
Compensation and benefits
Training and learning
Labor and employee relations
Organization development
HR Professionals are thus expected to possess specific expertise in one or more areas.
Few career titles for HR Professionals include:
Training development specialist
HR manager
Benefits specialist
Human resource generalist
Employment services manager
Compensation and job analysis specialist
Training and development manager
Recruiter
Benefits counselor
Personnel analyst
Anyone and everyone who is ambitious, looking for growth in HR sector, BBA,MBA students, HR executives already on job, entrepreneurs who want to manage their staff effectively and increase productivity, businessman who are not getting productive results even after being in the industry for a long time and the list is endless and so are the benefits of enrolling with HR Management Training in Chandigarh by Excellence Technology.
Need for Management Development Training
Encourage growth and career development of employees
Improve skills and knowledge that can be immediately applied at work
Increase motivation and job satisfaction
Create a network of colleagues for problem-solving and support
Promote communication and planning throughout campus and department networks
Current information about the organization and future trends helps employees create more realistic career development goals
Focus on skill development contributes to learning opportunities
Opportunities for promotion and/or lateral moves contribute to the employee's career satisfaction
A greater sense of responsibility for managing one's own career contributes to self-confidence
Career planning and development clarifies the match between organizational and individual employee goals
It's cost-effective to use your own staff talent to provide career development opportunities within your department
Career development increases employee motivation and productivity
Attention to career development helps you attract top staff and retain valued employees
Supporting career development and growth of employees is mandated by the Philosophy of Human Resources Management
6 Week Module - HR GENERALIST
Manpower Planning
Sourcing & Types Of Recruitment
Induction Training
Letters & Forms
Full & Final Settlement
Working on Portals
Preparations of Professional JDs
Resume Building
Developing Social Media Profile
Mass Mailing &, Job posting sites
Social Media recruiting
End to End Recruitment
Attrition & Retention Policy
Leave Policy
Generation of Salary Slips & Salary Sheets
PF/ ESI deductions
Form no 16.
Incentives & Overtime Calculations
Gratuity Act & Bonus Act
Calculation of LTA , CCA , Medical Allowance, Education Allowance
PF , ESI Challans online submission
Maintenance of Attendance records
Salary Breakups
Income Tax Calculations
Calculations on Pivot tables
Labor laws & Statutory Compliance
Grievance Handling
Compensation Management
Advance Excel – Vlookup, Hlookup, IFs ,Maths, Scenario Manager, Goal Seek, Loan, PMT , Date, shortcuts
Performance Management System
Performance Appraisal Manager & Executive Forms
Employee Self Appraisal
Types of Appraisal
Competency Mapping
Benchmarking
SWOT Analysis
Training Need Identification
Designing of Training Calendar
How to Conduct Training
Types of Trainings
Training Evaluation Methods
Training ROI Calculations
Employee Relation Management
Employee Engagement Model & Activities
Overview Of HR Functions/Roles
Payroll Processing
Leave Policy
Generation of Salary Slips & Salary Sheets
PF/ ESI deductions
Calculation of Income Tax
Form no 16.
Incentives & Overtime Calculations
Gratuity Act & Bonus Act
Calculation of LTA , CCA , Medical Allowance, Education Allowance
PF , ESI Challans online submission
Maintenance of Attendance records
Salary Breakups
Salary Slips
Salary Sheets Preparation
Income Tax Calculations
Calculations on Pivot tables
Labor laws & Statutory Compliance
Grievance Handling
Compensation Management
Advance Excel – Vlookup, Hlookup, IFs ,Maths, Scenario Manager, Goal Seek, Loan, PMT, Date, shortcuts