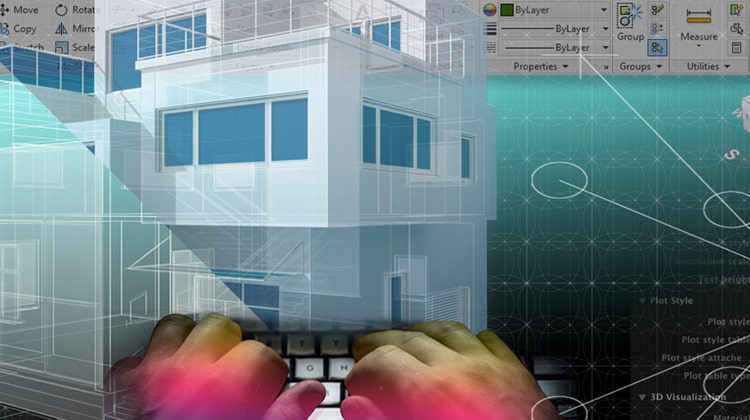 Best AutoCAD Training in Chandigarh Mohali
Excellence Technology, an ISO certified institute provides advanced two months AutoCAD Course in Chandigarh for students who want to excel in this field or want to make career in related fields . The course concentrates on training students from various educational fields such as Mechanical engineering, Electrical engineering, structural design, building and construction. We provide students with 100% practical training, where they are allocated live projects, so as to transform them into professionals. The course is designed in such a way that not only students learn to innovate while having friendly workplace but also are trained in such a way that their skills sets are fully developed so as to meet the requirements of engineers and architects for industry. The advanced AutoCAD course offers industry relevant curriculum, which provides classes to work from basics to advanced techniques and methods, covering topics like basic drawings setup, geometry creation, printing & plotting functions, 3D modeling & imaging, customizations, and integrations, etc.
AutoCAD training classes contains latest tips, updated techniques and necessary tools regarding the handling and use of software package. The training period is designed so as to complete the whole syllabus, focusing on the important and major topics which mainly covers the entire sketch & illustration, hatching, editing and dimensioning. The whole schedule is planned with top priority providing best AutoCAD training in Chandigarh. Excellence technology is the best Institute which is offering high quality AutoCAD training in Chandigarh Sector-34 A.
What is AutoCAD?
AutoCAD is a 2-D and 3-D computer-aided drafting software application used in architecture, construction, and manufacturing to assist in the preparation of blueprints and other engineering plans. There are a number of fields where AutoCAD is primarly used for the professional tasks. Professionals who use AutoCAD are often referred to as drafters.

Career Information
There are a number of job oppourtunities after this course. There are a number of industries who need such professionals. The pay scale is also quiet high, also one can work as a freelance. The five most common specialization areas are as follows:
Mechanical
Architectural
Civil
Electrical and electronics.
WHO CAN JOIN THIS ADVANCED AutoCAD COURSE
This course is perfect match for an electrical, mechanical, civil engineer, and architect & interior designers. If you are one of the above mentioned industry and profile and want to excel in field so as to meet the current industry needs then you must go for this advanced course offering best AutoCAD training in Chandigarh
WHY SHOULD ONE JOIN US ?
Excellence Technology is the best Institute which is offering best AutoCAD training in Chandigarh.Here at Excellence Technology, best possible curriculum for training is designed by the experienced faculty. Who help and support students throughout the training period so as to convert them into professionals in their specific field.
EXPERIENCED FACULTY- Here at Excellence Technology , students are trained and guided by our experienced faculty, who put their time and efforts to make professionals out of trainees.The faculty is trained in the best way to provide students with professional training and at the same time to make feel comfortable and to adjust with the environment. With the continous efforts of institute and learning spirit of students, they have shown excellent professionalism in various fields.
INFRASTRUCTURE- Excellence technology provides high speed WiFi and fully furnished, air-conditioned labs. The comfortable environment help students to synchronize with the curriculum, which ultimatelty builds their calibar to tackle with industry needs.We being a reputed ISO certified institute best AutoCAD training in Chandigarh, not only concentrate on providing students with the best possible training curriculum, but also focus on overall growth and capability of students so as to maintain the professionalism in them.
AUTOCAD (2D/3D)
Interface of AutoCAD
Basic Geometry Creation
Drafting Settings in AutoCAD
Snapping to Coordinates
Drawing Fundamentals for AutoCAD
How to use specialize drawing commands of AutoCAD?
AutoCAD Object Properties
How to make primary modifications in AutoCAD?
How to create text in AutoCAD?
AutoCAD's Orienting
Utility and Inquiry Tools
Layers & Layouts of AutoCAD
Managing Blocks & References in AutoCAD
Annotations & Annotative Objects
Designing and Storing Attribute Information
Extracting Linking and Presenting Information in Tables
External References
How to Add Callouts in AutoCAD?
Checking Your Skills
How to link to different drawings?
Organizing Pictures
Printing & Plotting Drawings
Properly Size Annotations on Printed Drawings
How to share information with others?
How To Reach Us
EXCELLENCE TECHNOLOGY
ISO 9001:2015, Certified Company
Excellence Technology
C-133, First Floor, SAS Infonet Building, Industrial Area, Sector 72, Phase 8, Mohali
Call now: 9317788822